PIERRE DARRIET
Estate Manager
Pierre has been working at the Château since the planting of the first vines in 2000. He started out as vineyard manager then moved on to become the Technical Manager in 2003, and has now been the Estate Manager since 2012. He manages the technical, administrative and sales teams
Likes: a well-toasted piece of bread, sharing a good bottle of wine with friends, picking boletus mushrooms or ceps.
Dislikes: salsify.
ANTONIO ABRANTES
Winery Operations Manager
Antonio joined us in 2015.
Bringing with him more than 20 years of experience working in vineyards and wineries and is a major asset in managing the entire technical process of winemaking. He also supervises the technical team.
Likes: sharing a bottle of wine with friends.
Dislikes: spinach.
NADÈGE GIAMARCHI
Sales Manager
Nadège also joined the team in 2015. She is a business school graduate and is responsible for wine sales to professionals.
Likes: homemade mashed potatoes, cooking, visiting friends.
Dislikes: insects.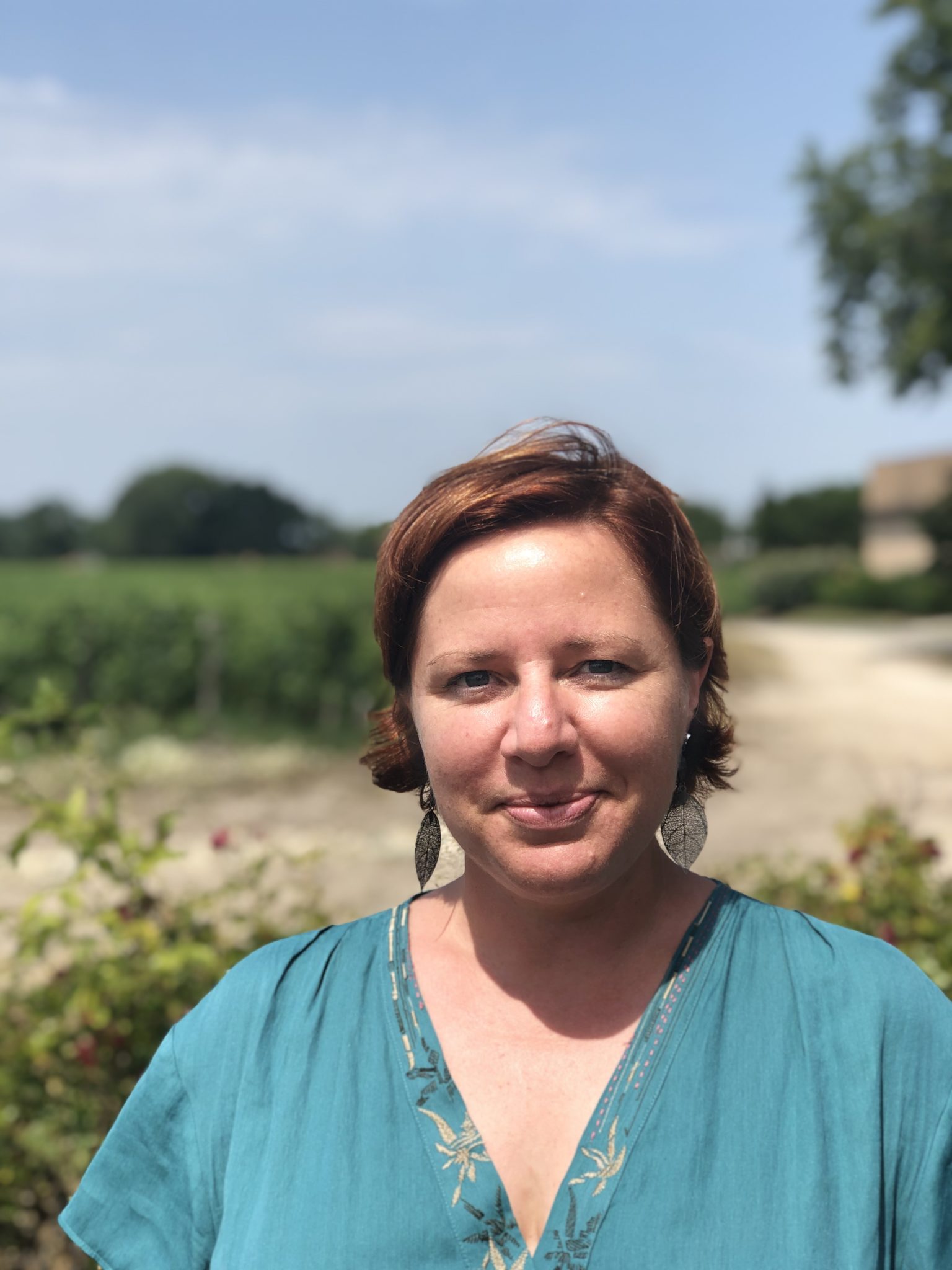 MAËLLE GIRAUD
Finance and Administrative Manager
Maëlle has been working at Bordeaux Science Agro since 2009 and joined the Luchey-Halde team in 2015. She is responsible of the administrative and financial management of our estate.
Likes: stay in bed in the morning, a good cheeseboard with a good wine (Luchey-Halde preferably).
Dislikes: making photocopies.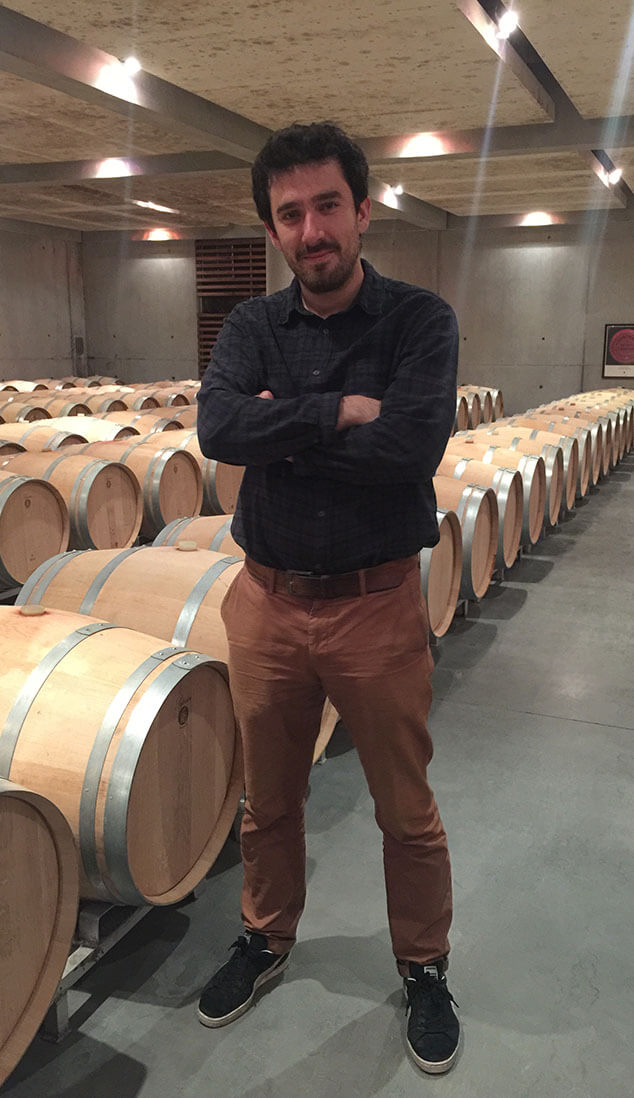 RÉMI GIRAUDEAU
Apprentice Agricultural Engineer
After his National Technical Diploma in Viticulture and Eonology, Remi started his apprenticeship in October 2015. He is now vineyard manager and work on different projects to improve a rationnal cultivation of the vineyard.
Likes: : nature, poetry and jazz.
Dislikes: Brussels sprouts.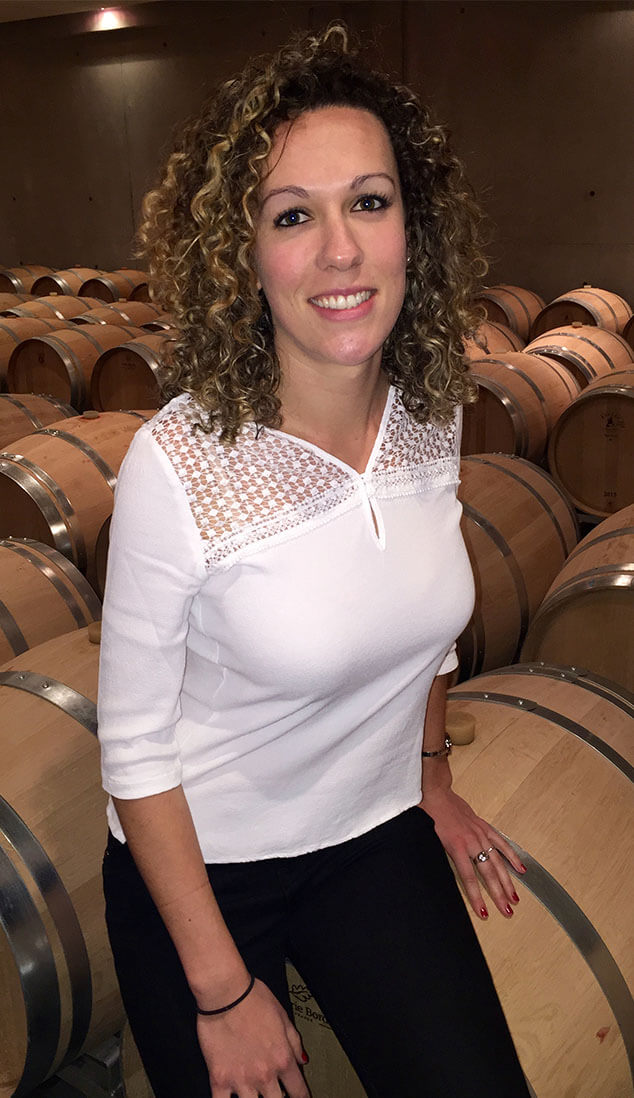 MÉLANIE LOU
Mélanie joined the team at the beginning of 2016. She is in charge of two distinct activities: animation and management of our environmental actions and commercial management.
Likes: red fruits, tennis, bucolic walks.
Dislikes: peppers.
DANIELLE CANTET
Vineyard Worker
Danielle has been working at the Château since 2003. She knows her vines very well and likes taking care of the Petits Verdots since they require so much attention.
Likes: working outdoors, animals.
Dislikes: being photographed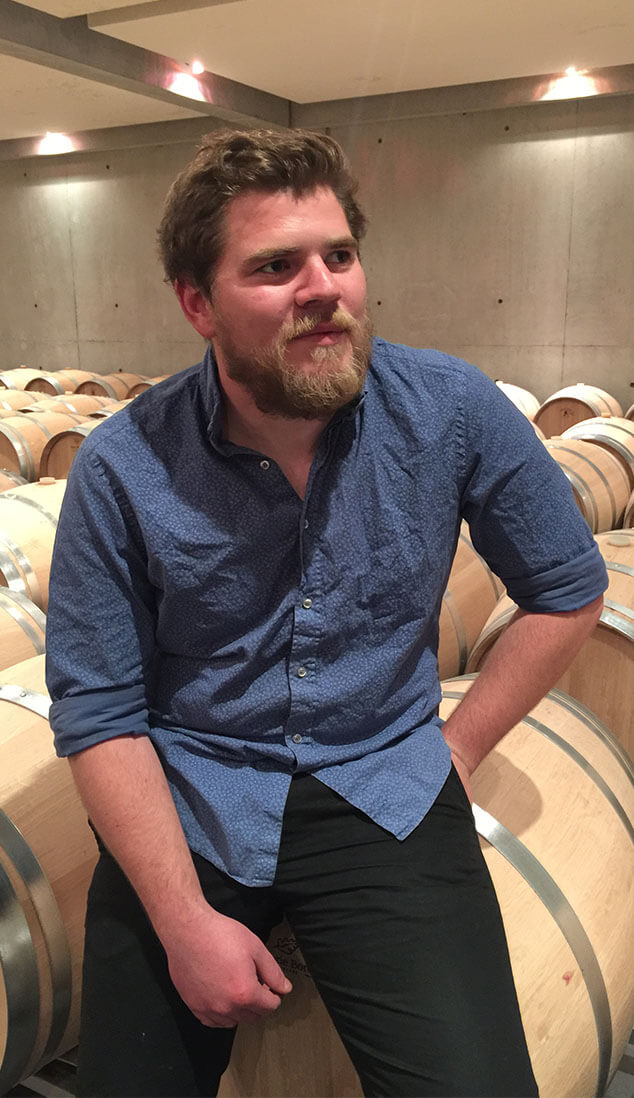 MATTHIEU BOUQUIN
Vineyard Worker / Tractor Driver
After several experiences within the Château during the harvest and vinification, Matthieu joined the team in March 2016.
Likes: plants, being with friends and bacon
Dislikes: noisy vaccums cleaner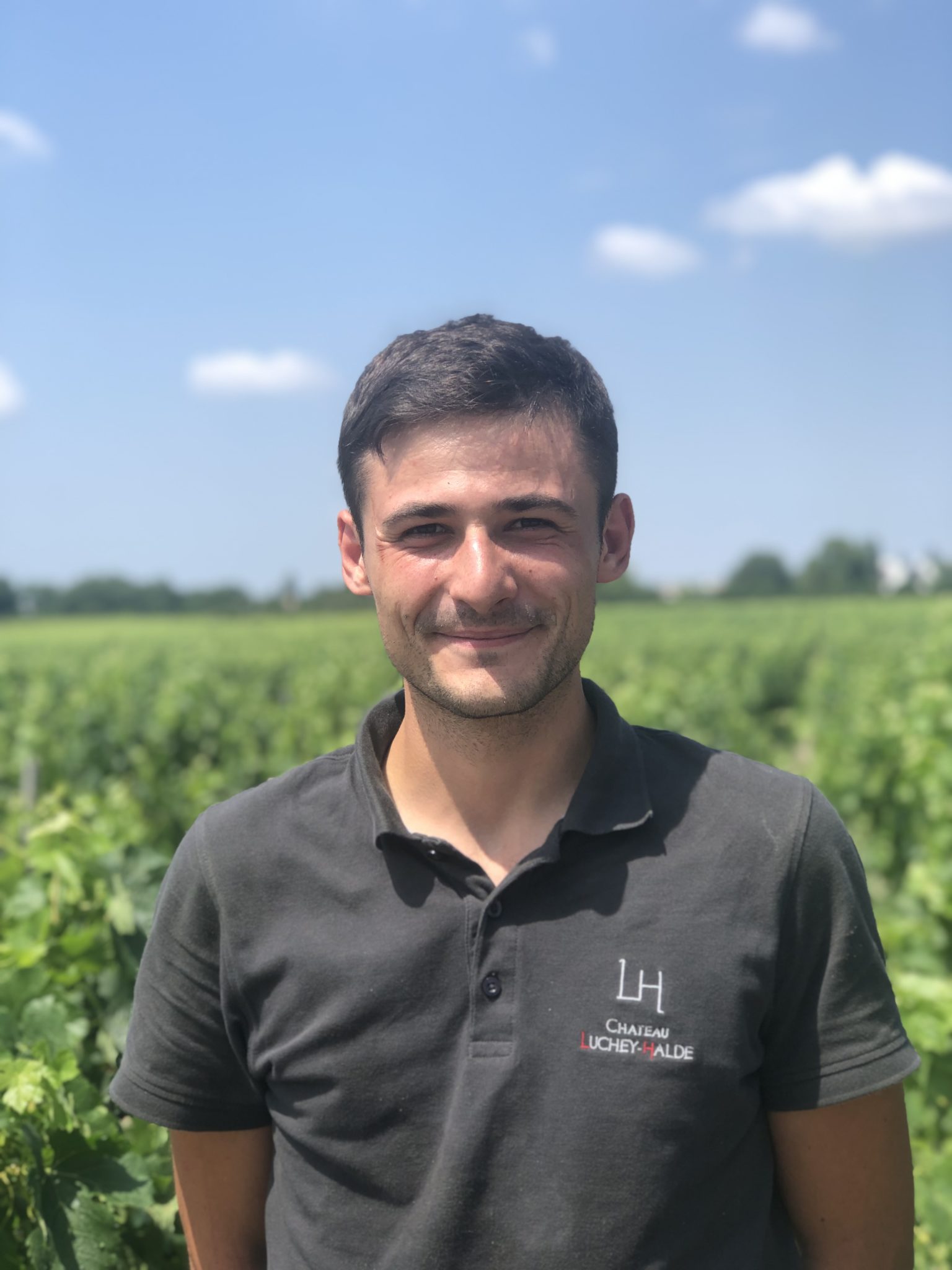 LÉO CHARRUAU
Apprentice agronomist 
Léo joined the château's team in 2018. Student at Bordeaux Sciences Agro, he completed his degree in agricultural engineering at the château for three years.
Likes: The Loire, the harvest period and French wines
Dislikes: Cauliflower

We are open from the beginning of April to the end of September, Mondays to Fridays from 10am to 1pm and 2pm to 6pm, for you to discover our estate. Visits with reservations, please call us at
05 56 45 97 19.
The visit starts with a trip to the vineyards where you will learn about the work carried out there and the Pessac-Leognan appellation. The next stop is the winery where we will explain the wine-making process from the harvest to the bottling.
The best part of the visit is left for the end: a tasting of two wines, or the pairing of three wines and chocolates.


France 3 Aquitaine – television news from May 23, 2012
Report on Château Luchey-Halde and interview of the estate manager, Pierre Darriet
> Voir
Blog L'Heure d'été – March 14, 2013
Bordeaux: Visit of Château Luchey-Halde
> Voir
Website Wine's up – October 26, 2011
« Château Luchey-Halde: a balance between tradition and modernity »
> Voir
Wines guide DUSSERT-GERBER
> Voir